PRODUCTS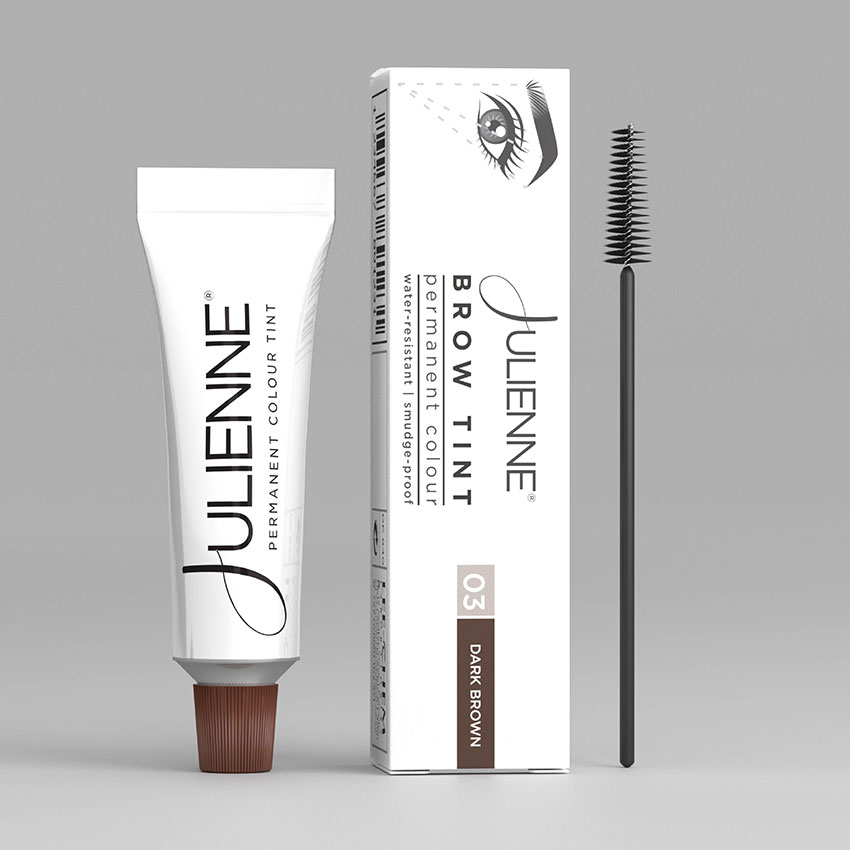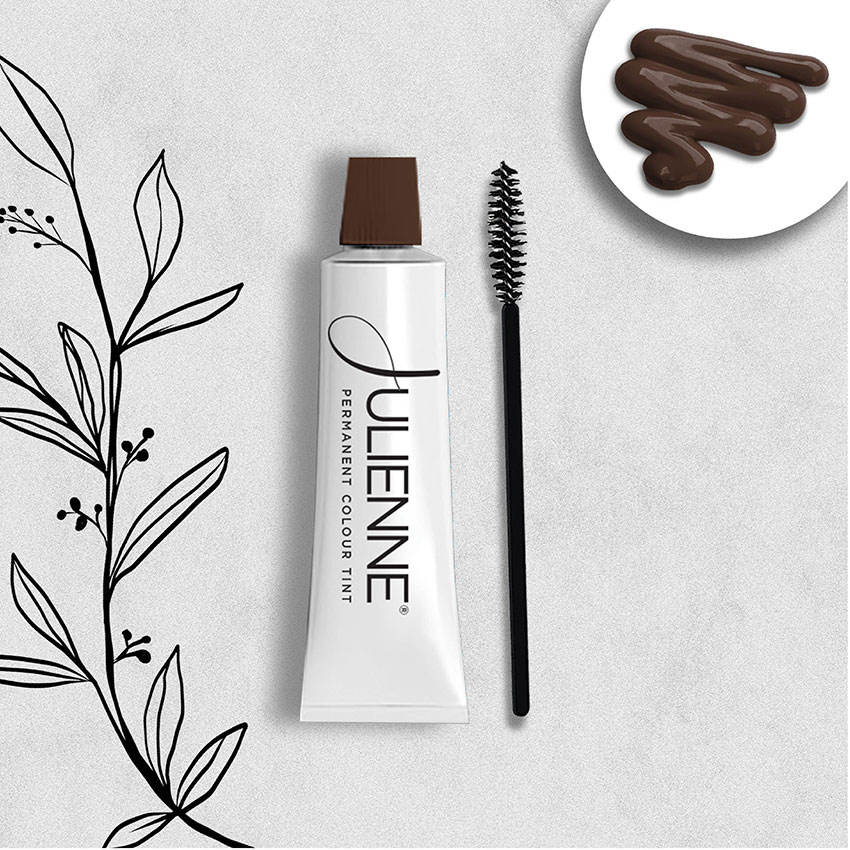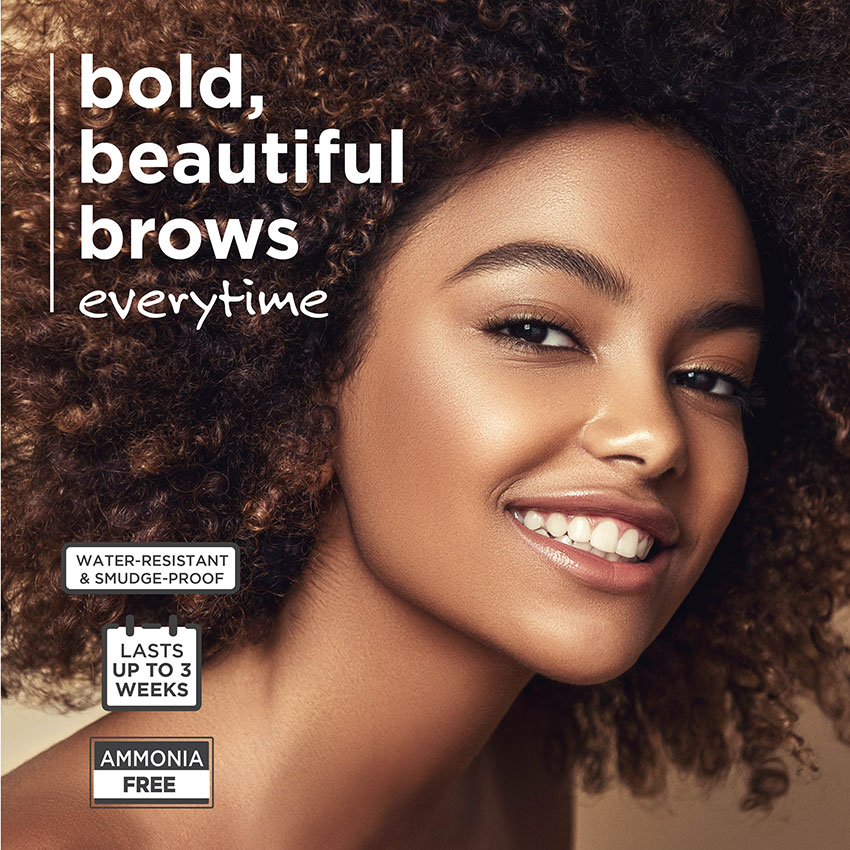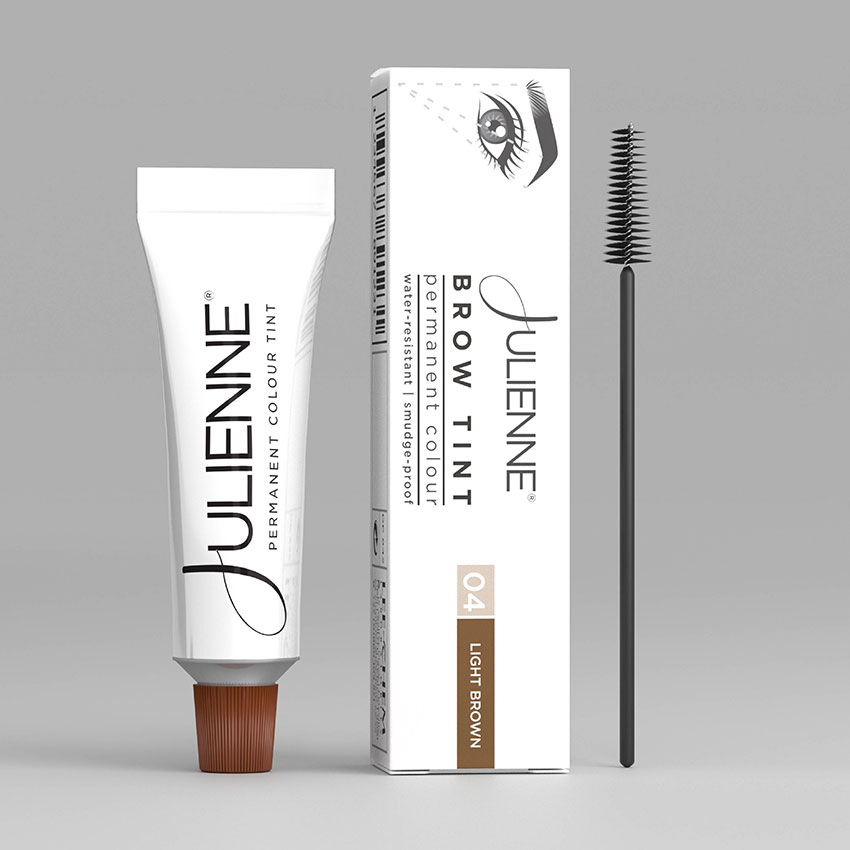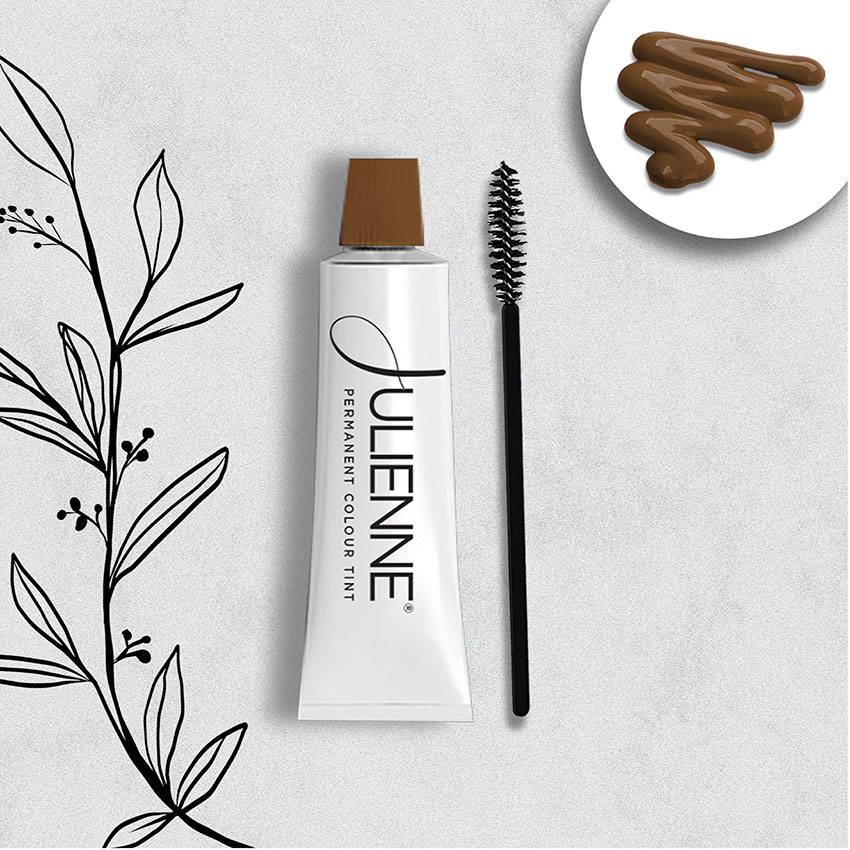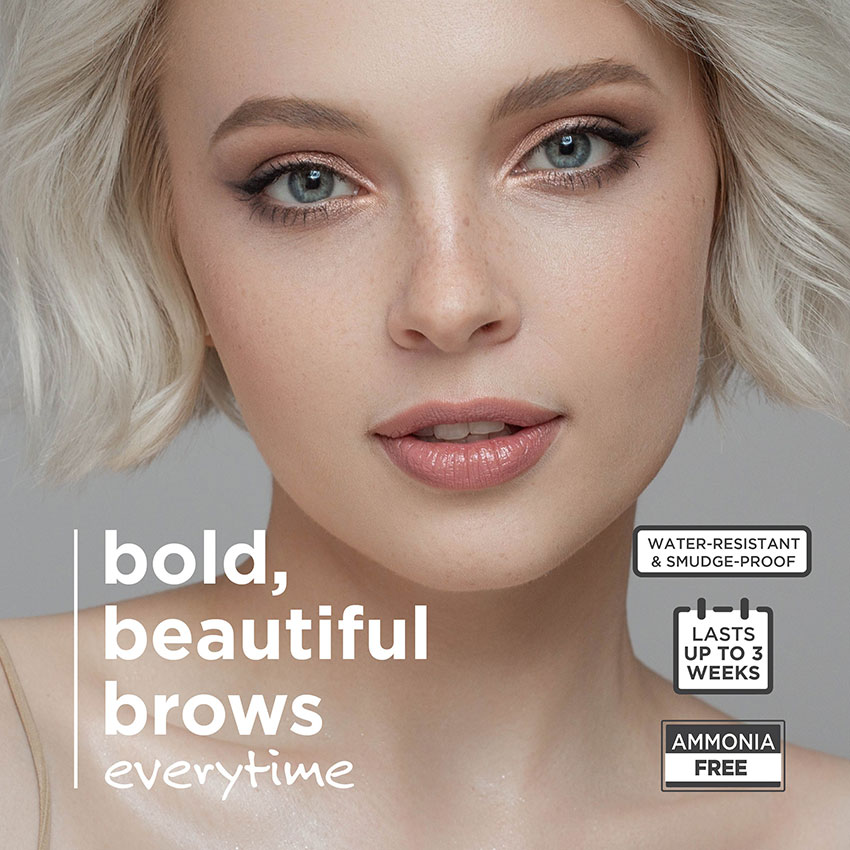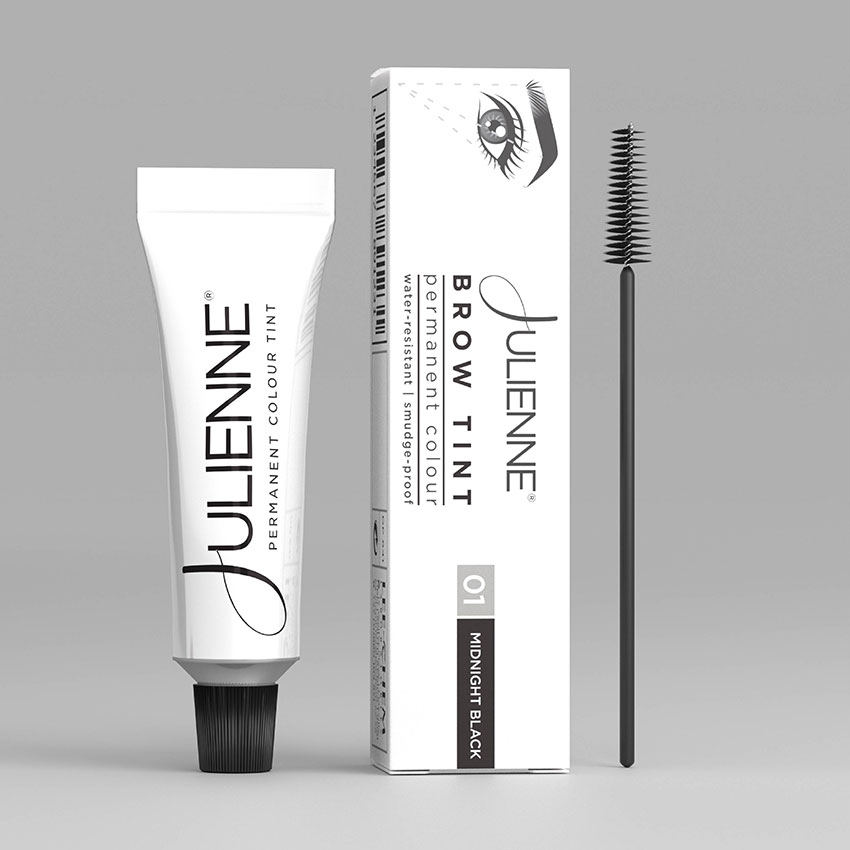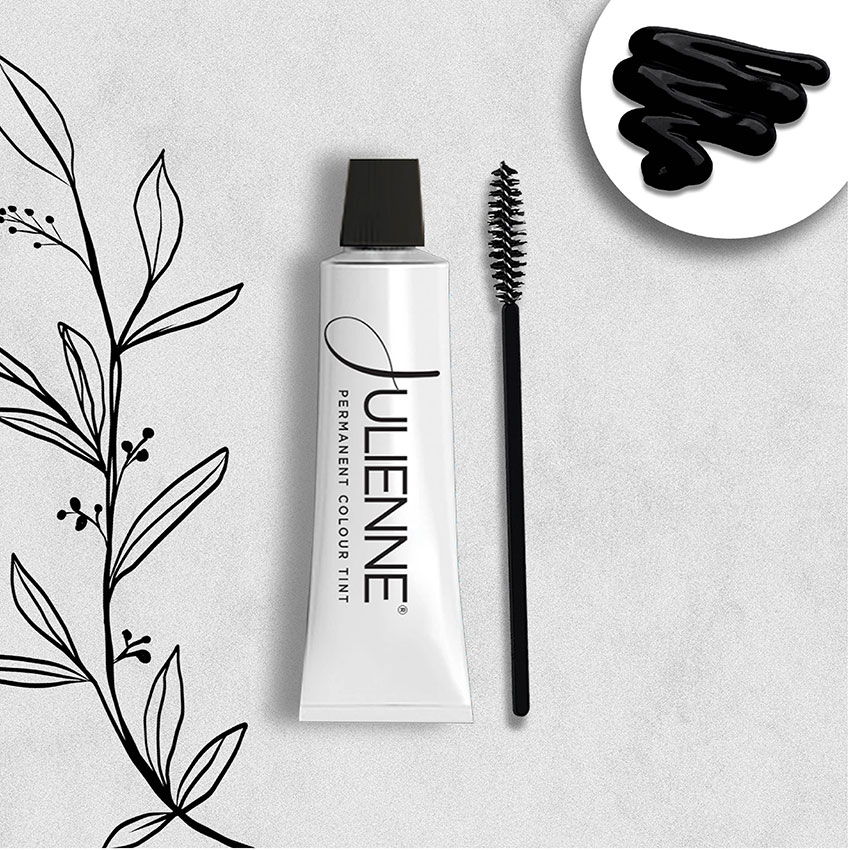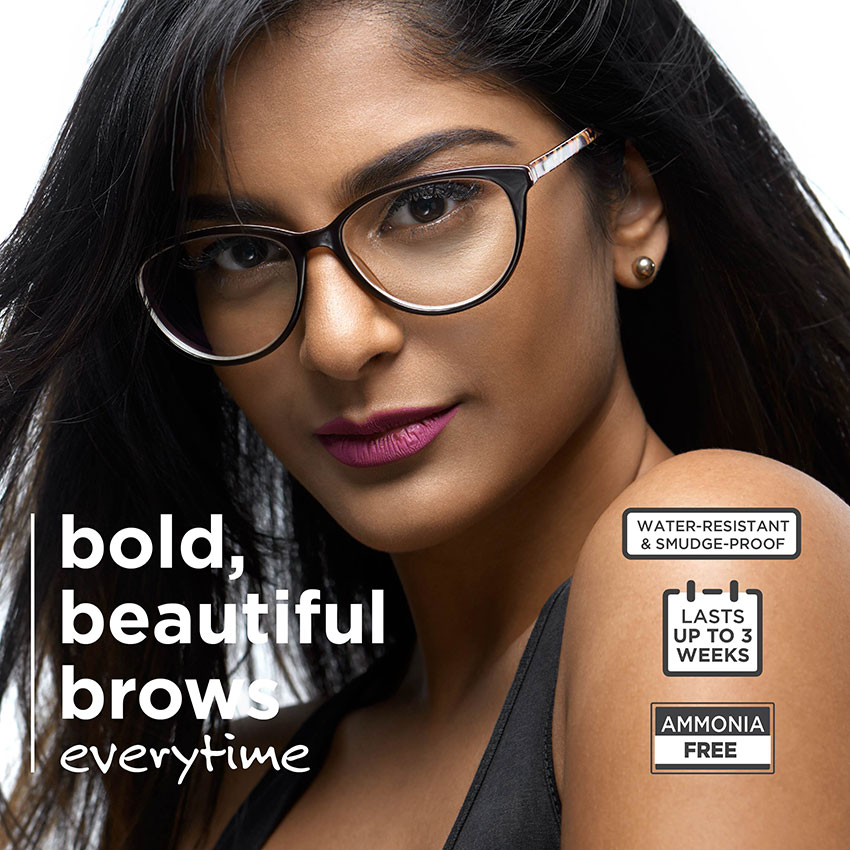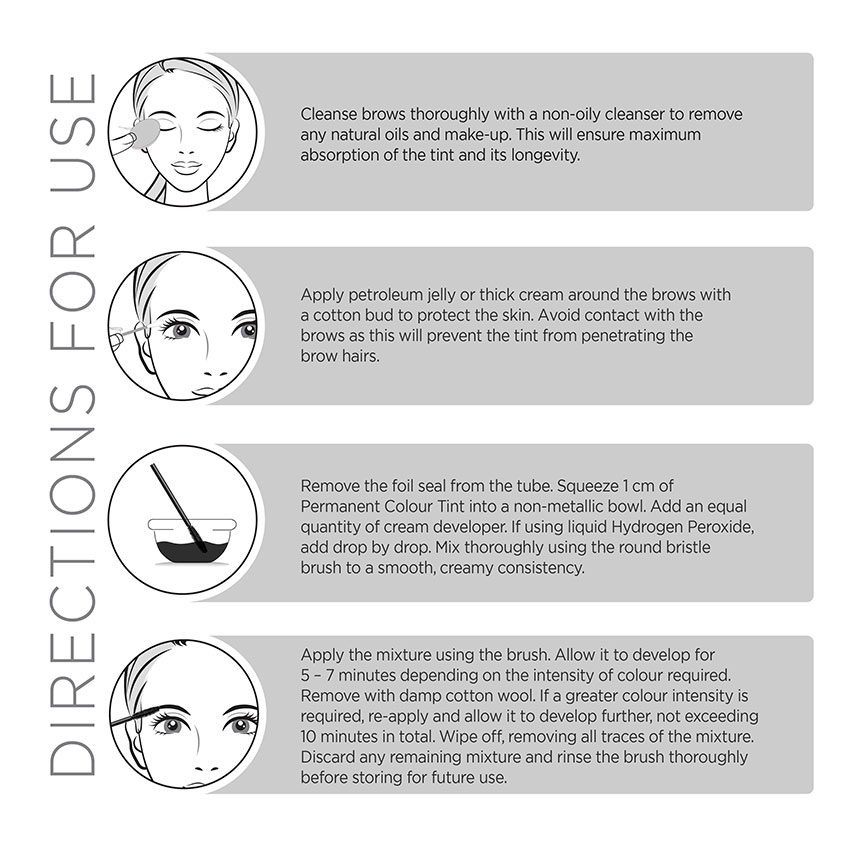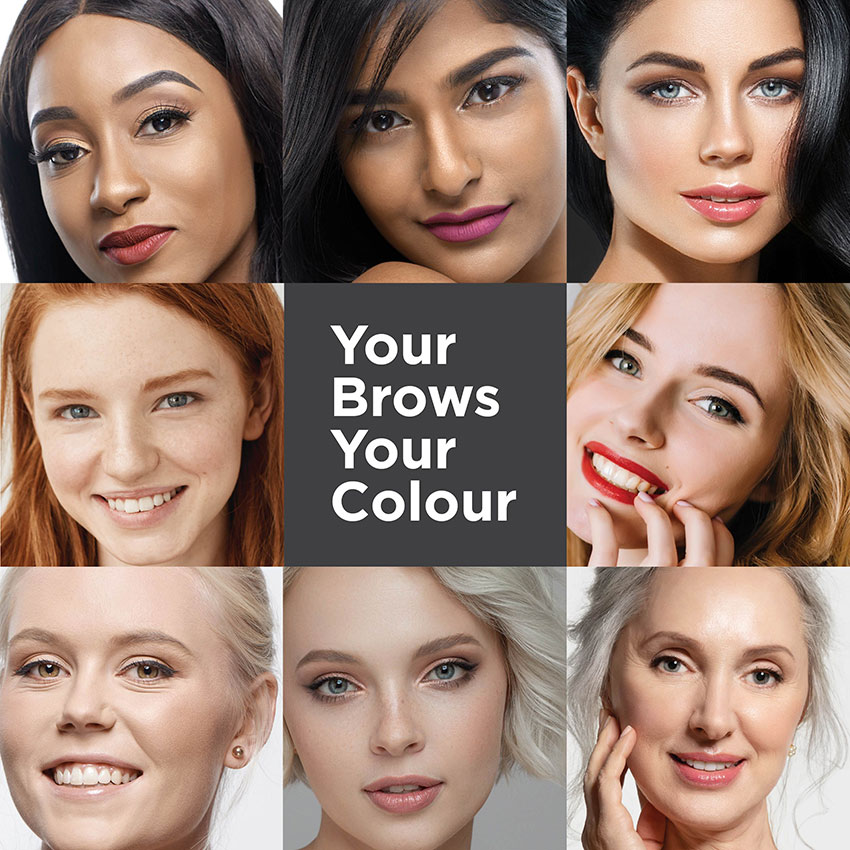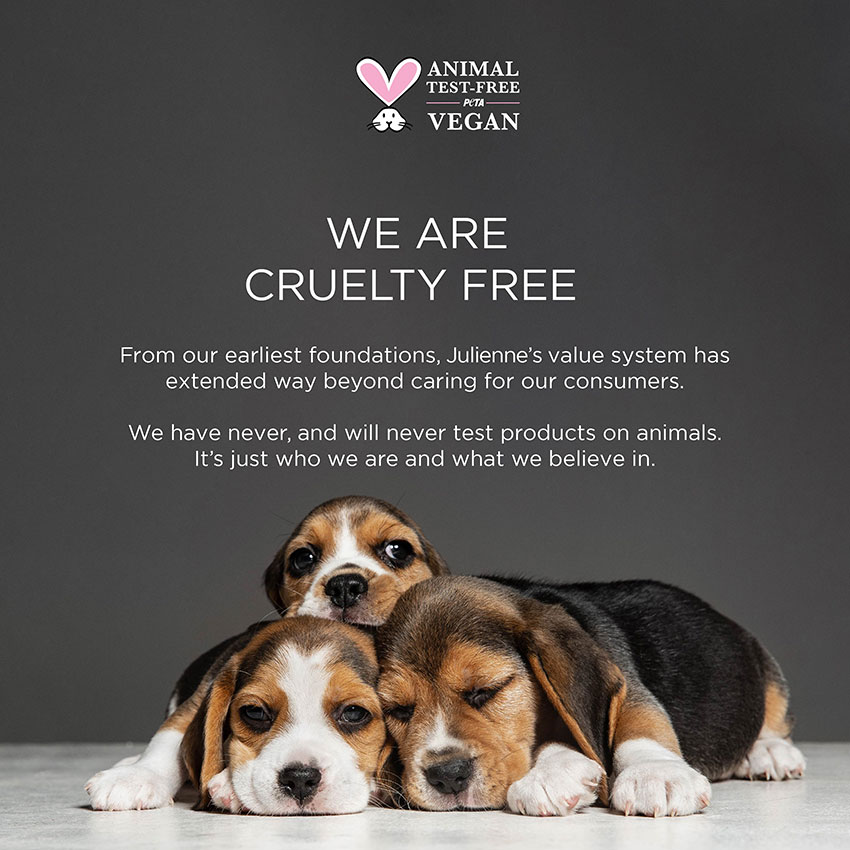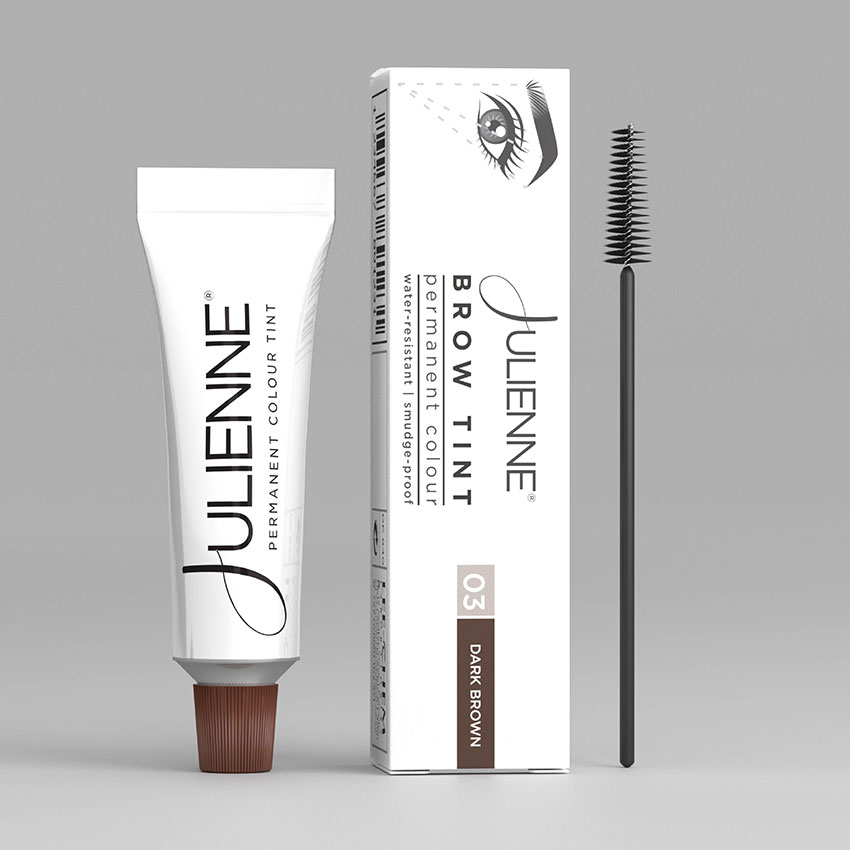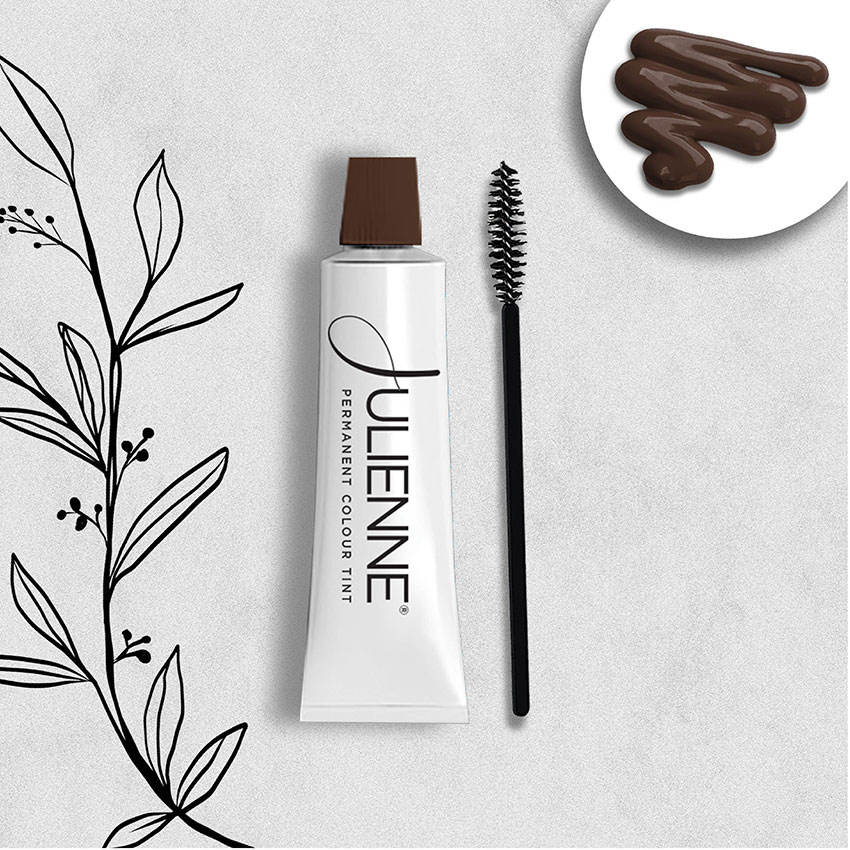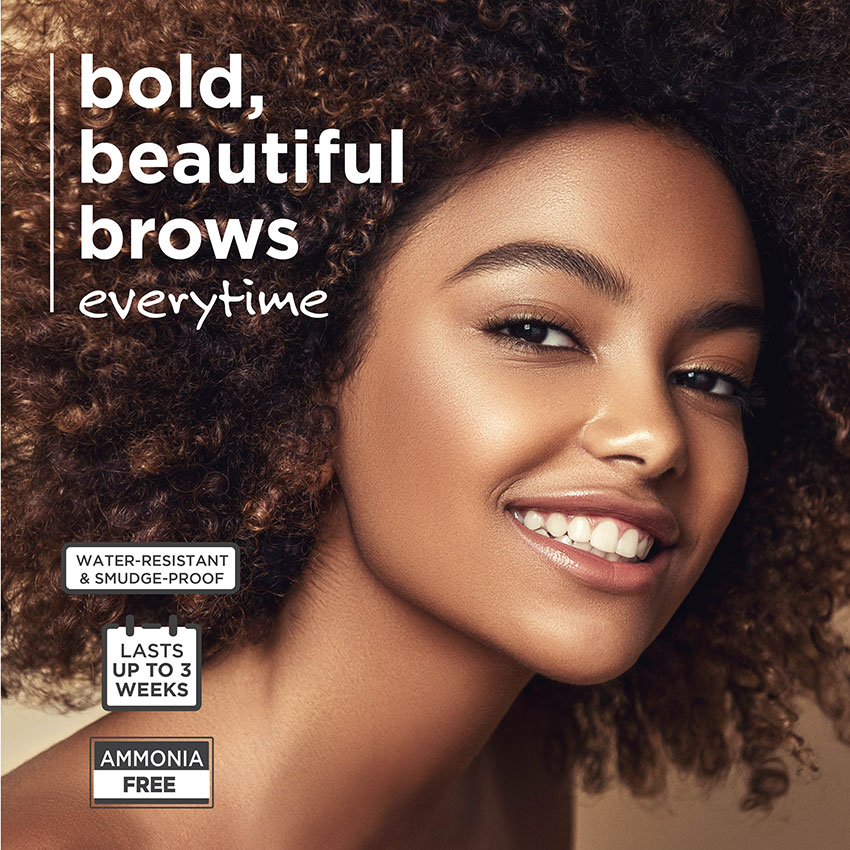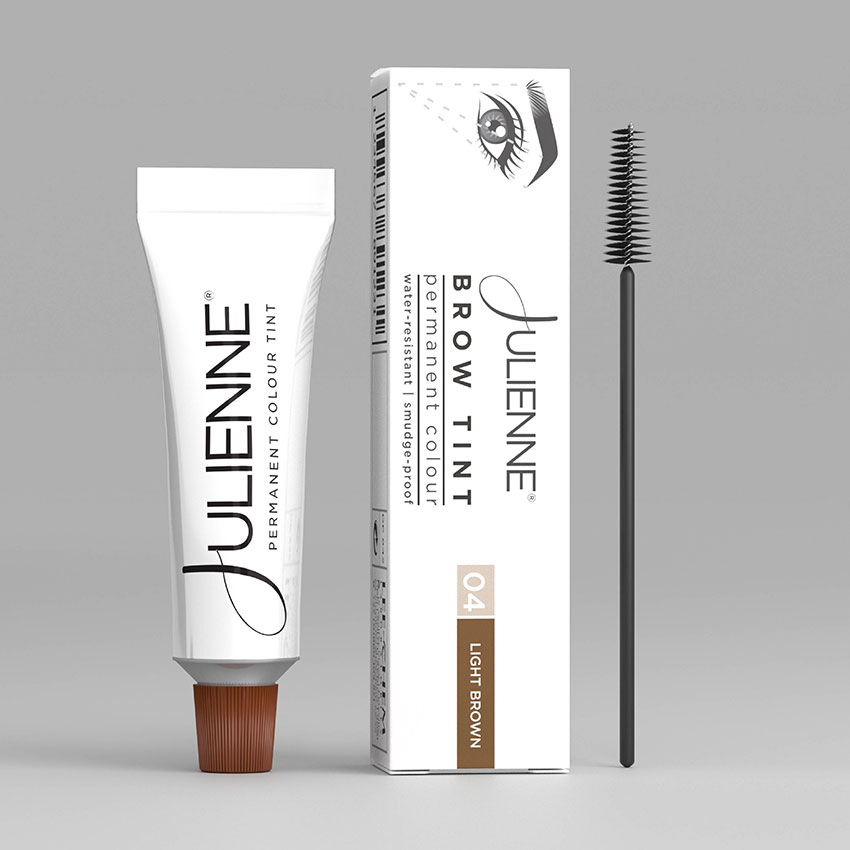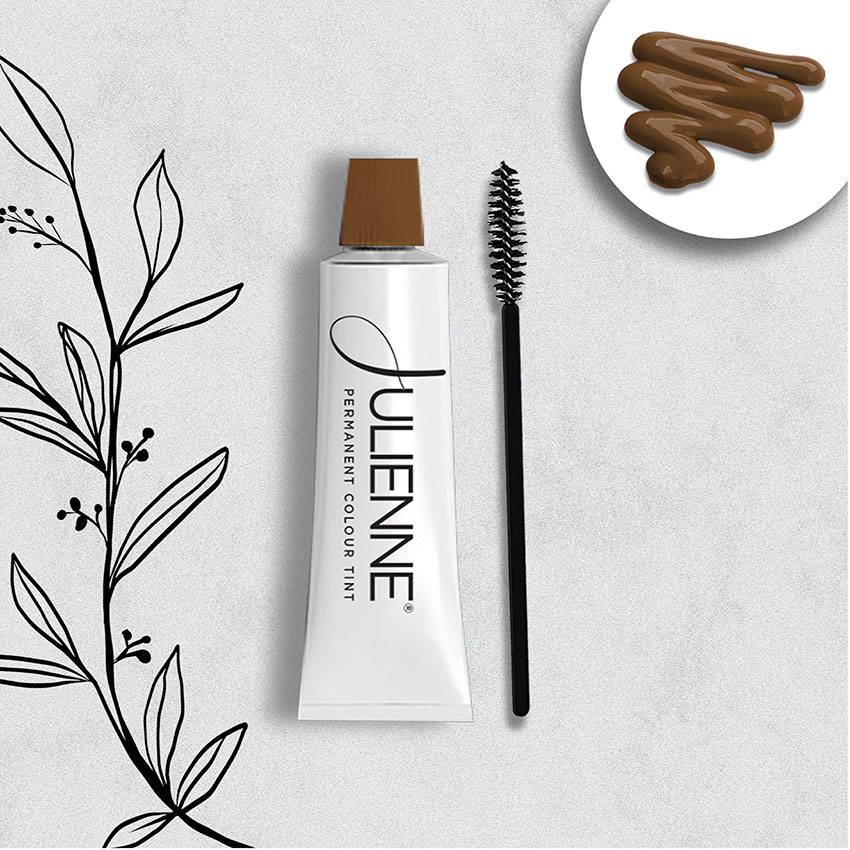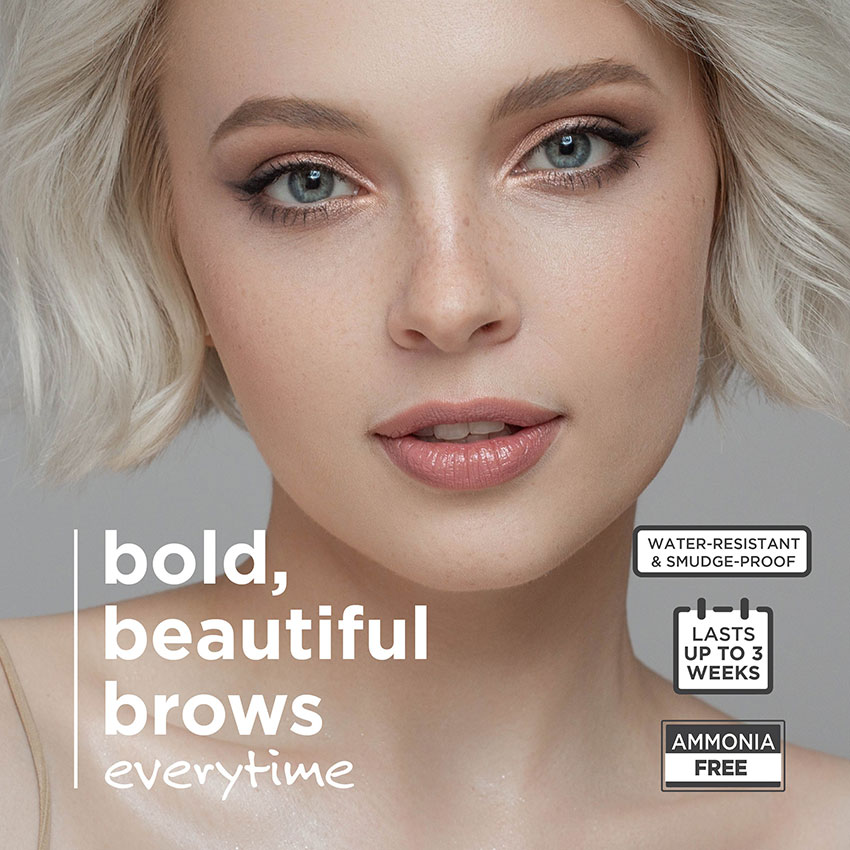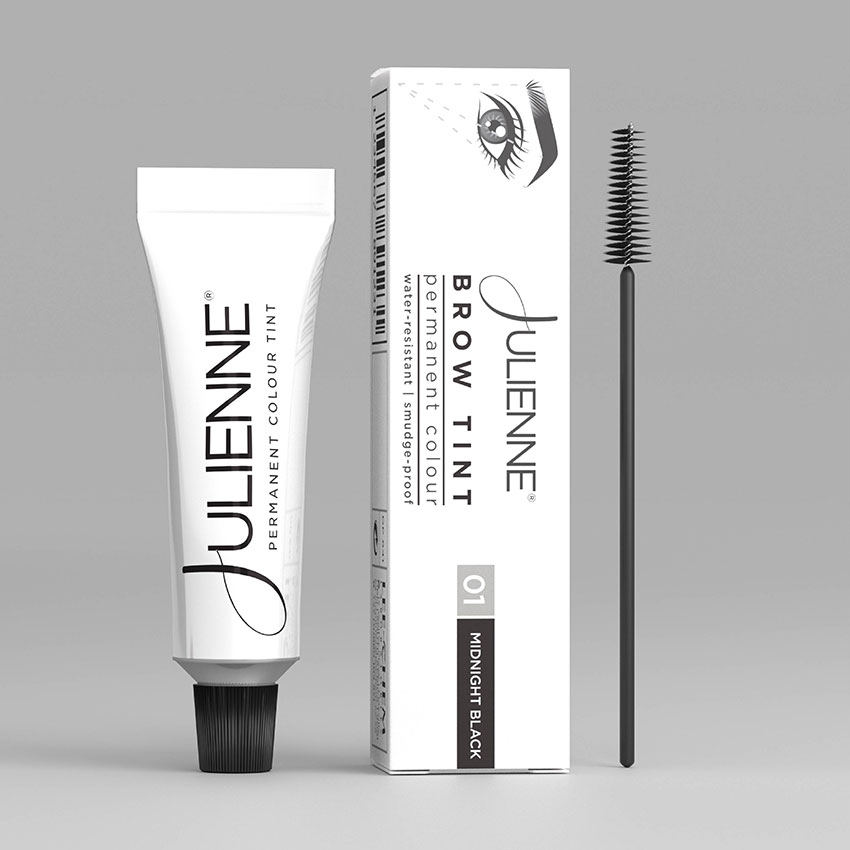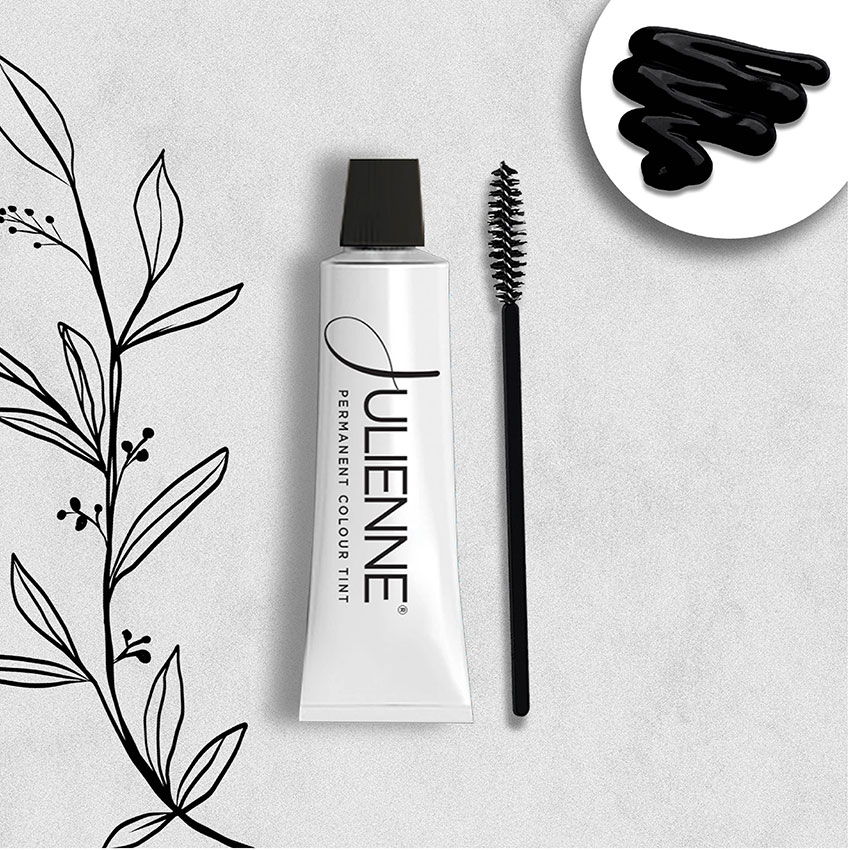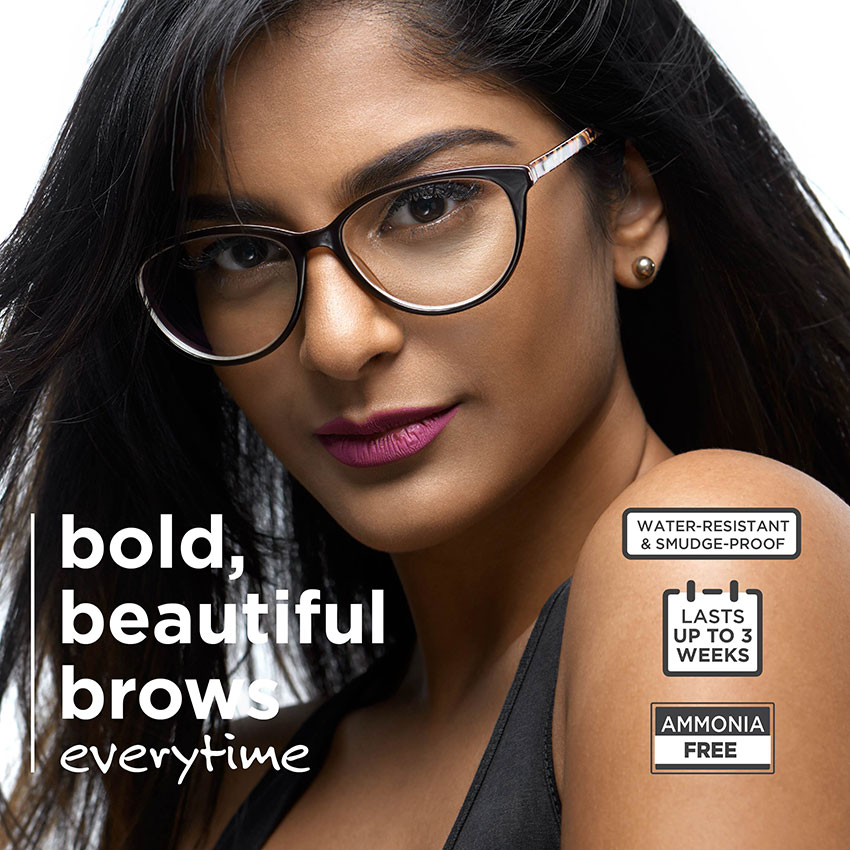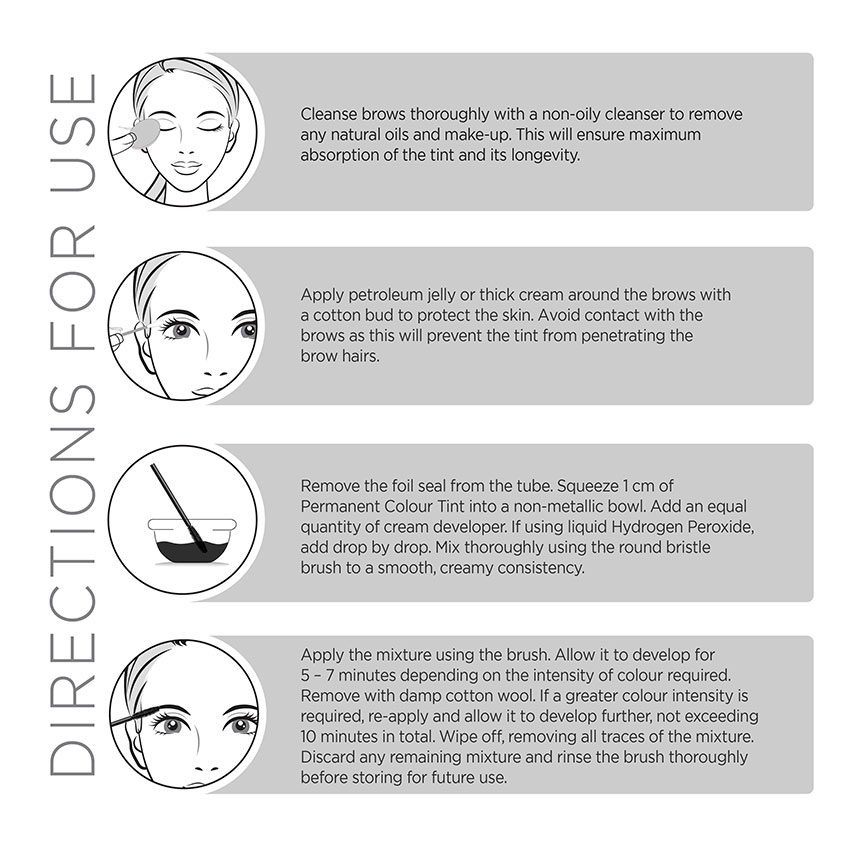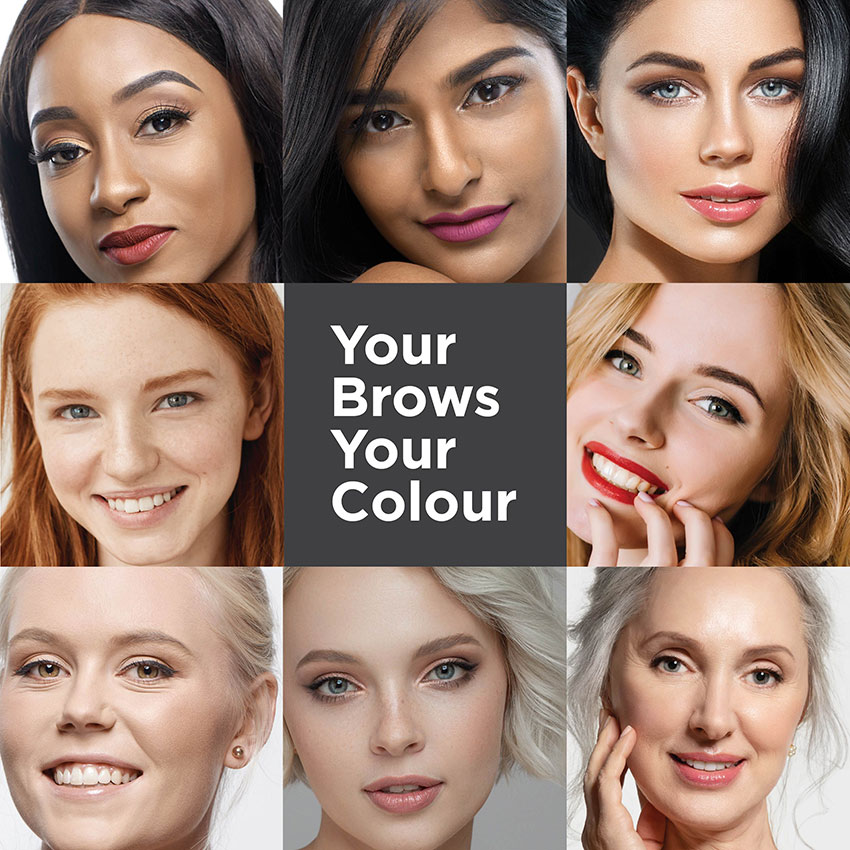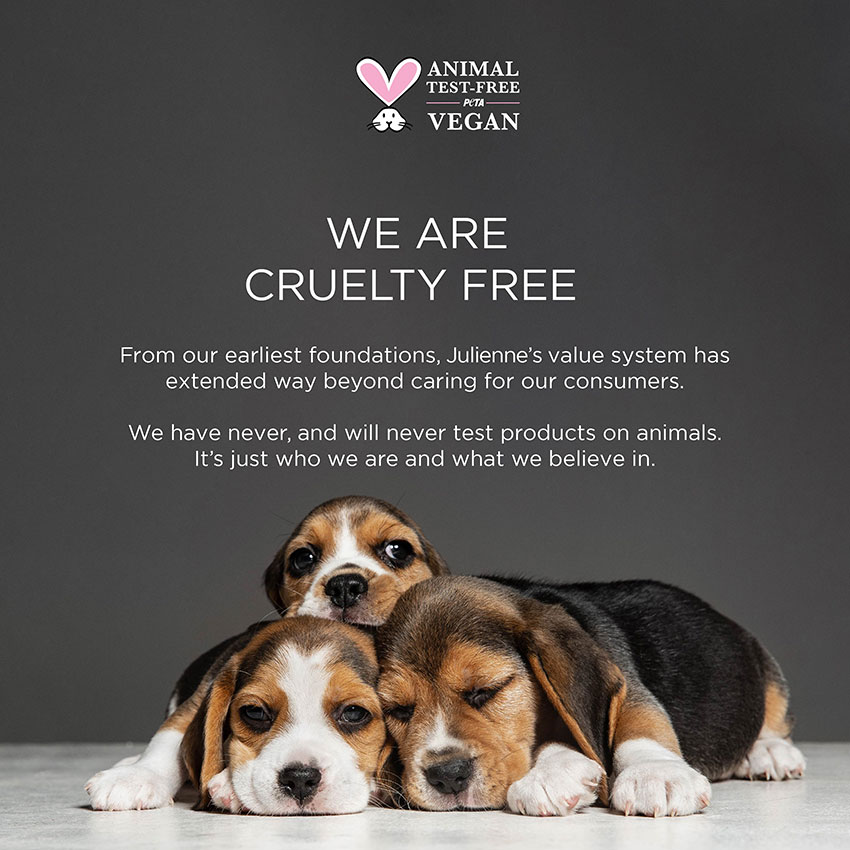 Brow Tint 15ml
BROWSING? If you're looking for long-lasting brow colour and definition, Julienne has it all. Our permanent colour formulation is water-resistant and smudge-proof.
BOLD & BEAUTIFUL: Julienne Brow Tint is the ideal solution to deliver long-lasting brow colour quickly and easily. Achieve beautifully defined brows 24/7 with colour intensity as bold as you dare.
SALON RESULTS: The rich pigments deliver vivid colour which lasts up to 21 days. Temporary skin staining takes place during application enhancing colour delivery, but fades within 24 - 48 hours.
EASY-PEASY: DIY brow tinting is a simple 4 step process involving brow and tint prep, application, development and lastly removal. And you don't need experience to achieve gorgeous results.
IN THE BOX: Enclosed are 1 x 15 ml tint, a round bristle brush and full instruction leaflet with step-by-step guidance. Each tube dispenses up to 36 applications. Cream developer is not included.
Julienne Brow Tint is the ideal solution for long-lasting brow colour and definition. It's the simplest, most affordable way to achieve salon results at home and is safe and easy to use. Julienne Tint comes in 3 versatile colours:
Midnight Black - a vivid, lush black for very dark brown or black hair, and for creating a striking, dramatic look.
Dark Brown - a versatile, rich brown pigment which covers the full spectrum of brunettes.
Light Brown - a gentle brown ideal for enhancing those with blond, auburn or grey hair.
The rich pigments deliver colour intensity, which is easily enhanced or tempered through development time, customised to complement your unique skin tone. Sufficient for 36 applications, the water-resistant and smudge-proof formulation delivers beautifully defined brows 24/7 and lasts up to 21 days. Cream Developer is not included and will need to be purchased independently. Alternatively, you can make use of 10 Volume Hydrogen Peroxide. Use of Julienne Brow Tint may temporarily stain the skin beneath the brows. This can last between 24 - 48 hours depending on the duration of the development time. The Julienne formulation is ammonia free. All Julienne products are vegan and cruelty-free.

Directions For Use
Ingredients
Safety Instructions & Special Precautions
How to use Julienne Brow Tint 15ml
Cleanse brows thoroughly with a non-oily cleanser to remove any natural oils and make-up. This will ensure maximum absorption of the tint and contribute to its longevity.
Apply petroleum jelly or thick cream around the brows with a cotton bud to protect the skin from staining. Avoid contact with the brows as this will prevent the tint from penetrating the brow hairs.
Remove the foil seal from the tube. Squeeze 1 cm of Julienne Brow Tint into a non-metallic bowl. Add an equal quantity of cream developer. If using liquid Hydrogen Peroxide, add drop by drop. Mix thoroughly using the round bristle brush to a smooth, creamy consistency.
Apply the mixture using the brush. Allow it to develop for 5 – 7 minutes, depending on the intensity of colour required. Remove with damp cotton wool. If a greater colour intensity is required, re-apply and allow it to develop further, not exceeding 20 minutes in total. Wipe off, removing all traces of the mixture. Discard any remaining mixture and rinse the tray and brush thoroughly before storing them for future use.
Store your Julienne Brow Tint in a cool dark place as temperature fluctuations may affect product performance.
For longer-lasting results, do not wash your brows for at least 8 hours after tinting.
Products containing oils and hydroxy acids (e.g. glycolic and salicylic acids) will reduce the longevity of the tint.
Ingredients
Tint Cream: Aqua (Water), Cetearyl Alcohol, Para_num Liquidum, PEG-40 Castor Oil, p-Phenylenediamine, Sodium Cetearyl Sulfate, Propylene Glycol, m-Aminophenol, p-Aminophenol, 2,4-Diaminophenoxyethanol HCl, Diazolidinyl Urea, Methylparaben, Propylparaben, CI 77491, CI 77492, CI 77499 (Iron Oxides)

Cream Developer: Aqua (Water), Cetearyl Alcohol, Glyceryl Stearate, PEG-40 Stearate, Ceteareth-20, Hydrogen Peroxide, Disodium EDTA, Sodium Stannate, Phosphoric Acid, Triethanolamine
Safety Instructions & Special Precautions
Hair colourants can cause severe allergic reactions. Ensure you read instructions before use and follow directions carefully.
To determine any potential sensitivity to the ingredients, it is important to carry out a skin test 48 hours before application. Mix a small quantity
as directed, apply a drop to the inner arm or behind the ear and spread it out. Leave for 10 minutes, then remove as per on-pack directions. If after 24 hours the skin remains calm and comfortable, continue with full application. As sensitivities and allergies can develop over time, this test must be repeated each time you use the product.
Temporary "black henna" tattoos may increase your risk of allergy
Do not use if you have previously experienced a reaction to hair, lash/brow tinting products or temporary "black henna" tattoos.
Do not use on brows that have been plucked within the previous 72 hours.
Do not use if you have sore or irritated eyes.
Do not use if you have a rash on the face or sensitive, irritated or damaged scalp.
This product is intended for the sole purpose of tinting brows.
Do not use to dye eyelashes.
Julienne Brow Tint Sensitive is dermatologically approved and is suitable for all skin types including sensitive.
The formulation is p-phenylenediamine (PPD) free.
The Cream Developer contains hydrogen peroxide.
Wear protective gloves when working with the product.
As a permanent dye, Julienne Brow Tint Sensitive will stain porous surfaces – take suitable precautions to protect the skin, clothing and work surfaces.
Avoid contact with eyes. If this occurs, flush immediately with cold tap water.
This product is not intended for use on persons under the age of 16.
Keep out of reach of children.
COPYRIGHT © 2023 JULIENNE. ALL RIGHTS RESERVED.