#BROWKNOWHOW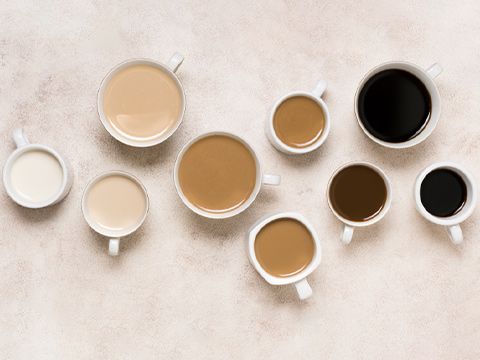 50 Shades Of Brown
Choosing the right shade is essential!
When it comes to what brow colour to choose, the Julienne team have some great tips for you. Your perfect brow colour is determined by two key factors - your skin tone and hair colour. We are born with those perfectly in sync, so what looks best for you reverts to your DNA. We'll guide you by hair colour as it's easiest to categorise. However, if you colour your hair and deviate far from your original colour, please consider your skin tone when colouring your brows.

As a rule of thumb: If you have lighter hair, it's best to opt for a brow shade one or two shades darker than your natural colour. Conversely, with darker hair, try going one to two shades lighter. This gives a far more natural and well-balanced look.

Blondes: Remember - less is more. Opt for a brow colour that isn't too harsh or ageing. We suggest using Julienne Light Brown Tint. Experimenting with development time or introducing a portion of dark brown tint into the mix, will both impact the result. Fill in any sparse areas with a pencil colour just slightly darker than your hair colour.

Auburns and Redheads: You lovelies have a lot of flexibility as your brows may naturally be lighter or darker than your natural hair colour. Julienne Light Brown Tint is your go-to colour. Again, experimenting with development time, or introducing a portion of dark brown tint into the mix, will help you determine the combination right for you.

Brunettes: From the lightest sandy brown to a deep, dark rich chocolatey brown, the Julienne Brow Tint options are a mixologist's delight! Brunettes often enjoy the benefit of naturally defined brows – tinting them allows you to optimise that natural look or increase the intensity as bold as you dare! In most cases, a shade or two lighter than your natural colour creates the most natural look. This is easily achieved using either Julienne Light Brown or Dark Brown tints, or combinations thereof. Investigate 50/50 or 2/3 + 1/3 combinations as a start. Remember it's essential that your amount of cream developer must equal the amount of tint mix for optimised colour and longevity.

Black Hair: The best brow colour for black hair is Julienne's Midnight Black. If a slightly softer look is preferred, reduce the development time or introduce a portion of Julienne Dark Brown Tint into the mix.

Grey Hair: We recommend Julienne Light Brown Tint for gentle definition if you have grey hair. If you are a dark salt 'n pepper or originally a darker brunette, you may want to introduce a little Julienne Dark Brown Tint when preparing your tint mixture.

Julienne tints have amazing success covering grey brow hair, but be aware that different coloured hairs will take on the tint colour differently. At the outset, colour will be more uniform, but the grey brow hairs tend to fade more rapidly. A longer development time and regularly repeated tinting will overcome this.

Tinting is rarely a pure science, but as one does with eyeshadows, there's no harm in getting creative mixing your tints to achieve your perfect colour. Have some fun and enjoy finding your ideal wow brow!

COPYRIGHT © 2023 JULIENNE. ALL RIGHTS RESERVED.